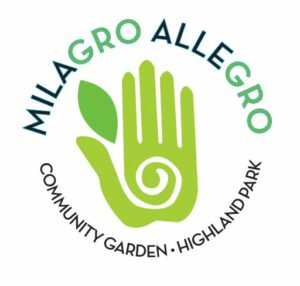 The Milagro Allegro Community Garden is a unique project integrating urban farming, art and education in the heart of the Highland Park neighborhood in North East Los Angeles.  Milagro Allegro's mission is to be a center of peace and beauty in the community where the cultivation of vegetables, fruits and flowers as well as creative ideas, artistic expression and neighborly values may take place. Milagro Allegro serves the Highland Park community and beyond by providing garden plots which can be leased on a yearly basis by interested community members to grow their own food.  The garden offered monthly educational classes/workshops on gardening and non-gardening topics alike held in the beautiful central gathering space. Milagro Allegro collaborated with local artists to make the space a richly creative aesthetic experience.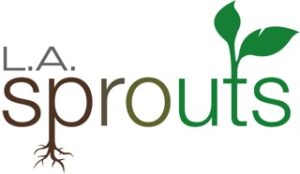 LA Sprouts was a 12-week, after-school cooking/nutrition and gardening educational program for 3rd, 4th and 5th graders at four elementary schools in North East Los Angeles aimed at preventing childhood obesity.  The nutrition component was led by trained nutrition educators from USC and focused on increasing fruit and vegetable consumption and decreasing intake of refined carbohydrates and sugars. The children were taught to prepare their own healthy snack at each lesson, such as a vegetable quesadilla with fresh pico de gallo, or whole wheat pasta with fresh tomato sauce and vegetables. In gardening lessons taught by Master Gardeners from the UCLA Cooperative Extension, children learned how to grow edibles at their school or at home, with an emphasis on environmental stewardship and use of recycled materials. Bi-monthly parent workshops were also held to increase family involvement in healthy eating and gardening activities. LA Sprouts was a partnership between the University of Southern California (USC); University of California, Los Angeles (UCLA); Los Angeles Unified School District, and LA's Best after school program.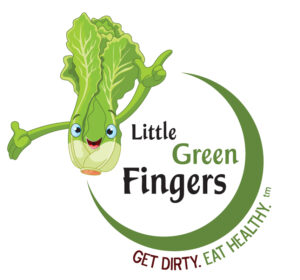 In 2012, the Little Green Fingers Collaborative was established through funding awarded by First 5 LA, and the Little Green Fingers project (LGF) was initiated. The goal of the project was to construct eight community gardens across LAC over a five-year period (2012-2017). The objectives of the project were for the gardens to provide fresh vegetables and fruit each year to a minimum of 30 families per garden with amenities and programming conducive to the engagement of children ages 0-5 years old. Serving as the health scientist for Little Green Fingers, my team is evaluating the impact of the project on the health of participating families and their children aged 0-5 years old.
Links to Powerpoint slides from talks I have given on gardening projects